... and we're back after 14 years with new Season 10 transcripts!

Just added: transcript for Home Again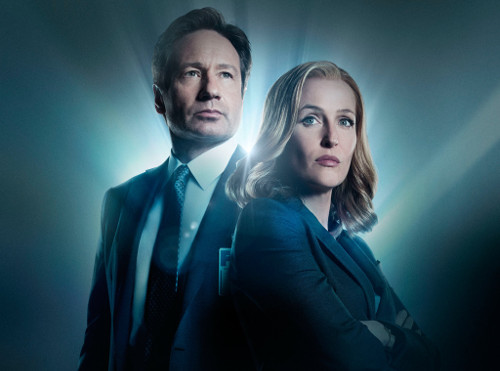 Welcome to InsideTheX, a complete collection of transcripts for every episode of "The X-Files" and "The Lone Gunmen" to have been screened on TV. Also included are transcripts of "The X-Files: Fight The Future (1998)", "The X-Files: I Want to Believe (2008)" and a transcript of "The Simpsons - The Springfield Files", an episode featuring the FBI's finest. Each transcript contains the full dialogue, locations, scenery and background information where appropriate.

These transcripts are the very hard work of some very important people who took the time and effort to tirelessly produce them after each episode. This project started over 10 years back on Tiny Dancer's site, and since then every episode has been accounted for by dedicated fans. The truly magnificent CarriK in particular has made this possible, contributing more than 50 transcripts, including most of Series 5 and all of Series 6, 7 and nearly all of 8. Vic Vega also deserves a mention for contributing over 35 transcripts particularly Series 1 and 2. Season 9 was transcribed by X_Follower, Intrepidly, Alexandre Doctor-X, and myself. Transcripts for The Lone Gunmen were transcribed by Libby and myself.

DVD Commentaries/notes/articles/interviews: If you want to read transcripts of the DVD episode commentaries and assorted notes and script snippets, Libby has painstakingly typed them up and they are available from The Unofficial Website for Mitch Pileggi and The X-Files. A large collection of interviews and articles can be found at EatTheCorn.

Lastly, I really enjoy feedback on the site and the transcripts, so click here to let me know where you are visiting from. So far we have had visits from over 140 countries!



Enjoy Season 10 and Happy Reading Guys!




---
Choose the Season that you want to explore further:

[ Season One ] [ Season Two ] [ Season Three ] [ Season Four ] [ Season Five ]
[ Season Six ] [ Season Seven ] [ Season Eight ] [ Season Nine ] [ Season Ten ]

[ The Lone Gunmen ]
Please Note:
Episodes marked with an asterisk (*) are considered mythology/conspiracy (mytharc) shows and deal with colonisation, alien invasion, black oil, abduction scenarios etc. Non-asterisked episodes are Monster of the Week (MOTW) shows.)

Episodes are listed in production code order, which is not necessarily the order in which they aired. Dates are in YYYY/MM/DD format.
---





---
---



---
---

---

---
Please let me know if you have any extra information or find any mistakes or broken links...

... and please let me know what you think of the site!

---
1. Legal Notice

"The X-Files" ® and © (copyright) 1013 Productions, Fox and related entities. All rights reserved. Any reproduction, duplication or distribution of these materials in any form is expressly prohibited.

2. Site Disclaimer

This web site, its operators and any content on this site relating to "The X Files" are not authorized by Fox. The characters, plotlines, quotes, images etc. included here are owned by Chris Carter and 1013 Productions, all rights reserved.

The transcripts contained on this site are in no way a substitute for the show "The X-Files" and are merely meant as a homage and as a service to fans who may have missed episodes during the ten years of the show. You can catch repeats of The X-Files on TV around the world - please check your TV schedules. DVDs of the first nine series are also available for your viewing pleasure.

Actual shooting scripts are available from several online scriptshops. This site contains only transcripts derived from watching the actual TV shows.

These transcripts are not authorized or endorsed by Chris Carter, 1013 Productions, or Fox Entertainment.

The only gain I make from this site is the knowledge that these transcripts can be enjoyed the world over by millions of X-Philes like yourselves. These transcripts MUST NOT be sold for any monetary gain whatsoever. They are provided here by dedicated fans solely for your continued enjoyment of the series.

No copyright infringements are intended on this site. Chris Carter, 1013 Productions and 20th Century Fox remain the owners of all material on this site.

This website makes use of Google Analytics and Extreme Tracking to provide information on the popularity of available transcripts and to monitor for problems with the site.

3. Thanks

I would like to thank the many transcribers who over the years have worked tirelessly to produce these transcripts for your enjoyment. Please send them a message to thank them for their hard work. I'd also like to thank the many visitors to the site who have been kind enough to write with their thoughts on the show over the years.

© DrWeesh (1997-2016)
---

Hosted in the UK by OpusVL, suppliers of advanced Linux web-hosting and custom solutions